Acadian Colonial 2623-243GF Specifications:
Total Living Area: 2623
1st Flr Living Area: 1888
2nd Flr Living Area: 735
Bedrooms: 4
Bathrooms 2.5

Other Rooms: Bonus Room
House Width: 59 FT. 0 IN.
House Depth: 69 FT. 6 IN.
Garage-Carport: Gar-2
Parking Entry: Front, Right.

A Great Traditional Acadian Colonial Style Home.
This Acadian Colonial is perfect for narrower lots.  The floor plan has been purposely designed for absolutely no wasted space.  Having 4 bedrooms, 2 full and 1 half baths, a formal dining room & separate adult area, this plan can surely meet every growing family's needs.  It will be so comfortable to cozy up to the fireplace with the family on those chilly winter nights.  There is generous storage & utility room between the garage & kitchen, making a perfect staging area for loading and unloading vehicles.  The Master Suite is separated from the 2nd floor children's living area making it very private.  The Master Bedroom has a dramatic cathedral ceiling  (double vault).  The Master Bath also has the cathedral ceiling completing the grand presents of the Master Suite.  The ceiling heights vary from 10 FT on the 1st floor to 8 FT on the 2nd floor.  Of course, ceiling heights can be changed by simply discussing this with your contractor.  See our About Plans section for information on the construction process and additional information about our plans.  This plan is a favorite of growing families.  There is also a similar reverse plan see 2623r-243GF
* 2623-243GF * FLOOR PLAN *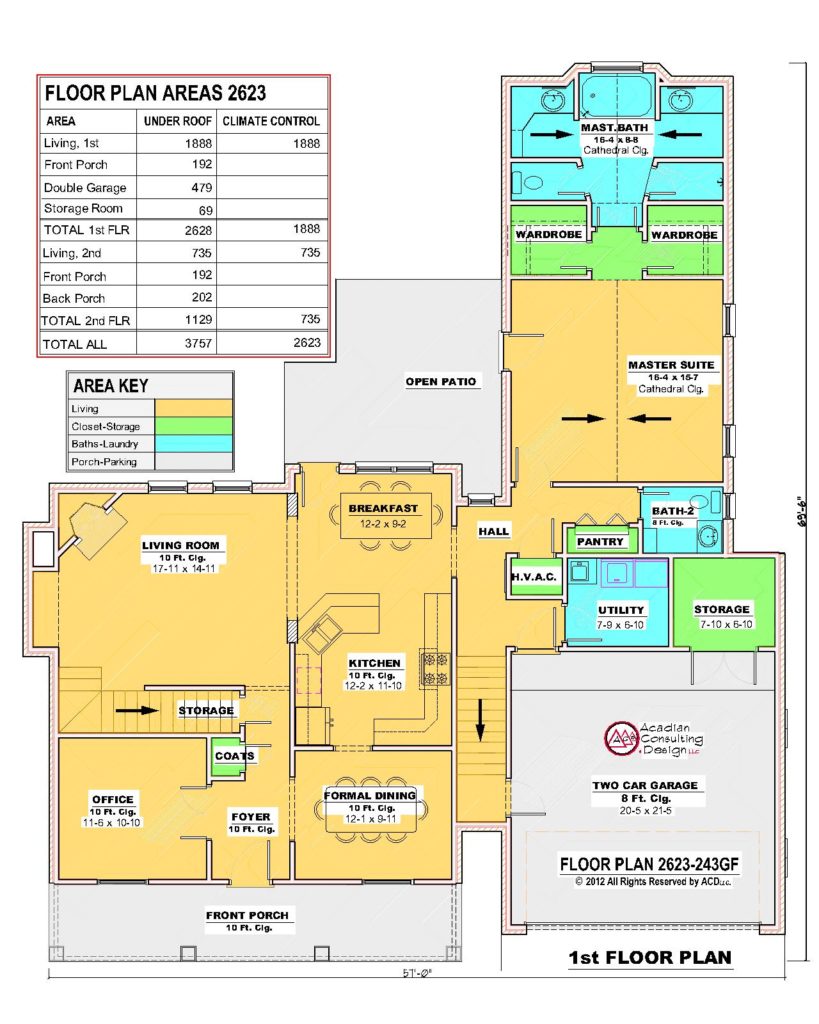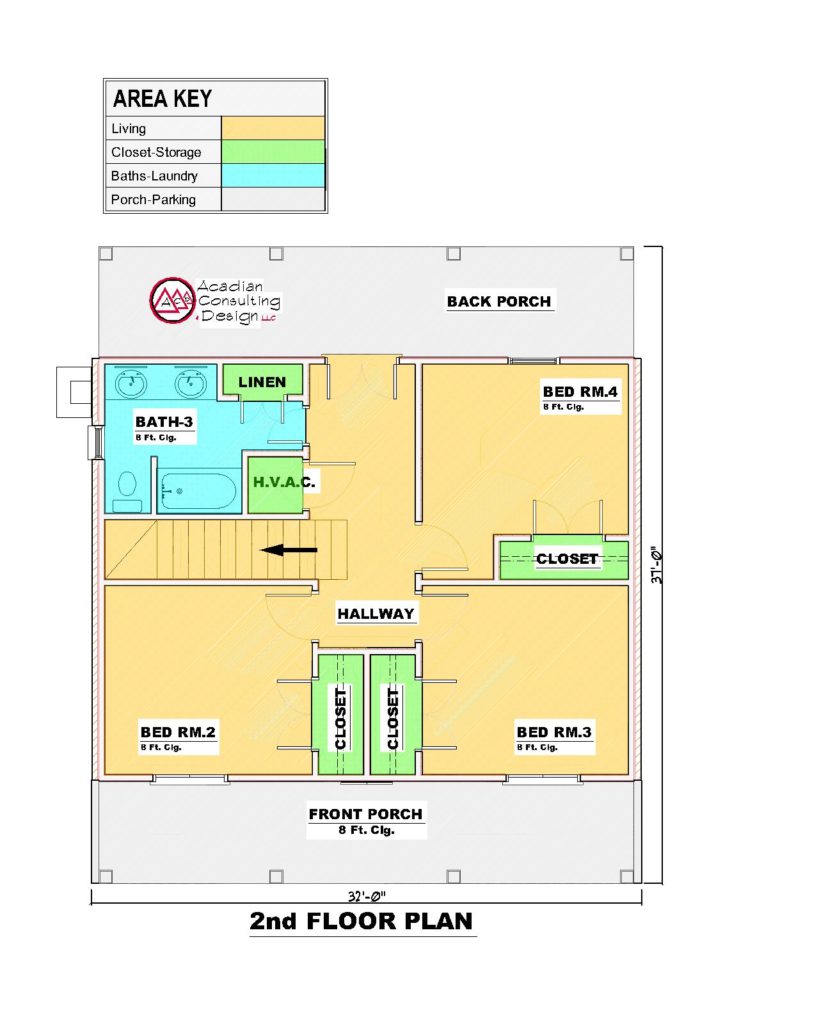 PURCHASE PROCESS, We use the PayPal Gateway.  Simply add your product(s) to cart, click PayPal button in cart.  Choose method of payment.  After purchase is complete you will receive an email from "SALES DEPT" with a download link & the usual PayPal purchase email in within a few minutes.  You are allowed 3 downloads within 24 hours.
Buy & Download 2623-243GF Digital PDF House Plan Set Sheets 1-7:  $675.00
Buy & Download 2623-243GF Digital PDF House Plan Set Sheets 1-8: $825.00
Buy & Download 2623-243GF CAD DWG File (AutoCad Architecture 2011) & Digital PDF House Plan Set Sheets 1-8: $1425.00