BUILDING PLANS-OLD SCHOOL & NOW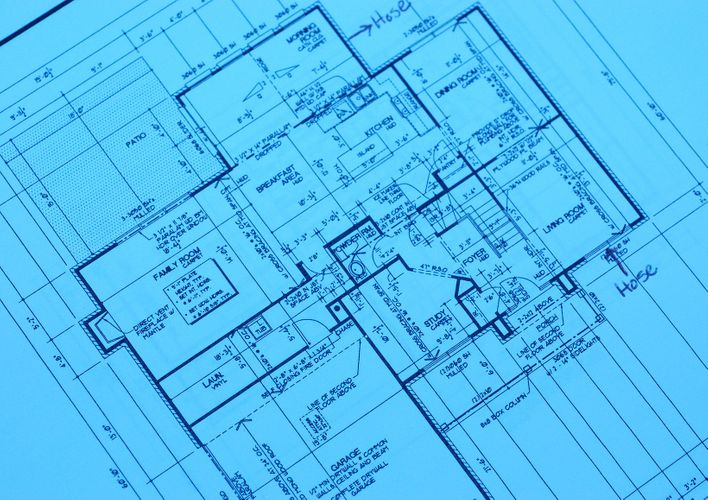 Several decades ago building construction was not regulated by government.  The designers, draftsman, and architects prepared construction plans using the experience, techniques, and knowledge afforded to them at that time.  Therefore, the construction plans required a vast amount of informational notes and graphical details to ensure the structure was built to their specifications.  Today, everywhere, is an established defined set of rules & regulations called "Building Codes".  These codes define minimum standards to how a structure is built. For example, laying out wall studs, erecting roof rafters, how to frame door & window rough openings. These codes are actually the information that would have been included and detailed in the "Old School" set of plans.  It is not necessary for a designer, draftsman, or architect to spend the time putting this information in the plan set any longer. Plus, material manufacturers have instructions of how to handle and install their materials.  This makes "Today's Residential Plan Set" a set of schematic diagrams with dimensions to layout the home, and listings of materials used to define what the completed structure will look like.  Our plans contain more information than is required for Competent, Experienced, Licensed, Insured Contractors to provide cost estimates and to construct & complete the structure.
MHPS plan sheets are scaled to print on the standard 24″x 36″ media size.  For an additional convenience & cost savings, we have made efforts for our plan sheets to still be "readable" when printed "Half Size", 11″x 17″.  Being PDF files, they will print at any size, however 8 1/2″ x 11″ may not be legible.
Take a look at the structure of our house plan sets  About Plans.
Would you like to contact us?  info@myhouseplanstore.com.